Remembrance
Remembrance
10 November 2023 (by admin)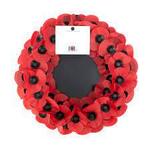 Pupils behave well at our school because staff have high expectations for behaviour and manners, which is always reflected in the positive comments we receive when we go on trips and from visitors to our school.
Our memorial service today was yet another example of our pupils' outstanding behaviour. All of the children, from EYFS to Year 6 stood silently, showing the greatest respect as we paid tribute to those who have sacrificed and served, and we are extremely proud of them!
Thank you to all who joined us, it was lovely to see so many of you.