Learn together. Play together. Pray together.
Our Aims:
At Netherseal St. Peter's every child matters, and as such we have high expectations of all members of our school community. We are committed to raising standards and enhancing children's learning by providing a calm, safe, stimulating and challenging environment.
We work together to develop a strong personal sense of morality where pupils make decisions for the right reasons and have the knowledge and skills to make a difference to their own life and the lives of others.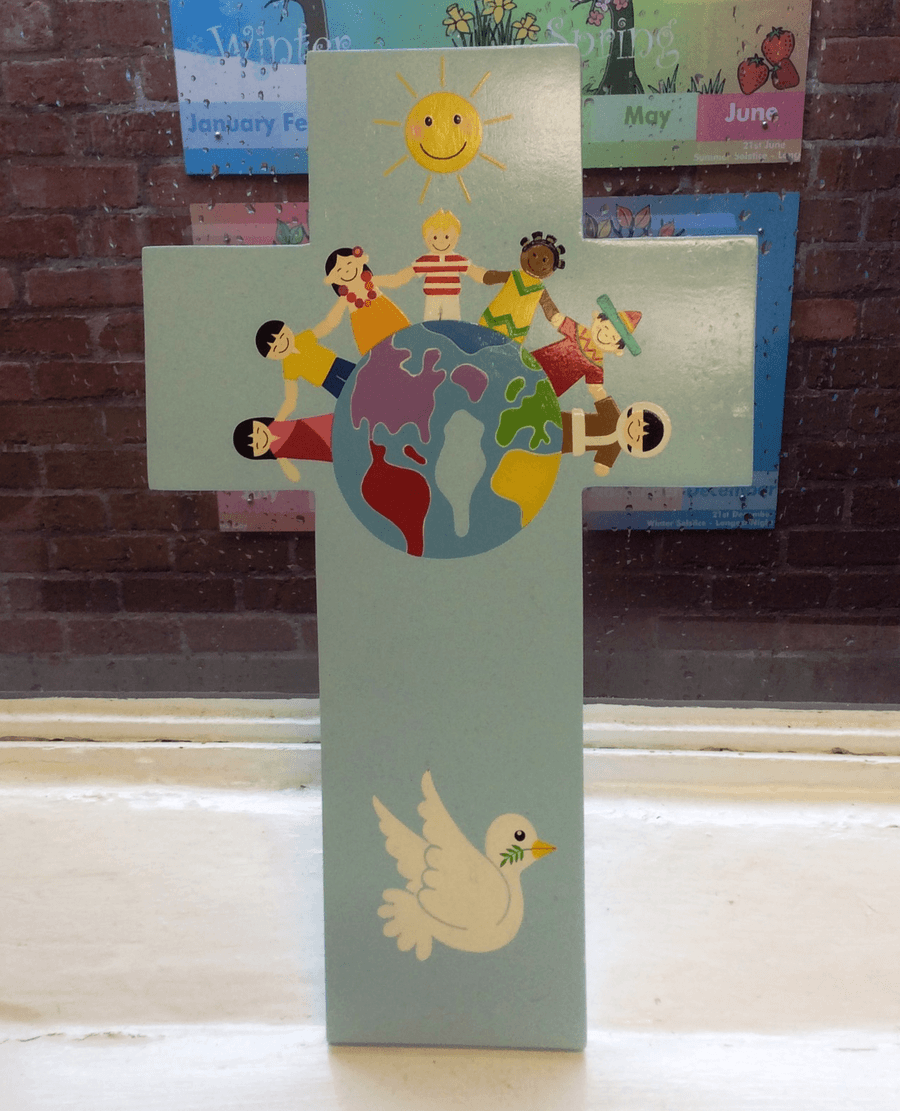 Christian Values and the British Values of democracy, law, individual liberty and mutual respect underpin the ethos of our school.
Democracy
School Councillors from every year group including Reception are elected each year. The School Council represents the Pupil Voice and works with the headteacher to keep making our school better and better.
For several years now, our school has been a sponsor for the charity SOS Children. Led by School Council, various fundraising events are organised throughout the year to raise the annual costs of £240. Our sponsorship currently supports Abinaya, a blind girl who with our help is now being educated at an SOS Children's school in Chennai in Southern India.
School Council activities include a diverse range of responsibilities, such as organising pupil surveys and leading fundraising.
Law
Each year, children decide the classroom rules. Because they are actively involved in such decision-making, they all understand why such rules are necessary and consequently try hard to keep to them so that their school remains a happy and safe place.
Your beliefs become your thoughts.
Your thought become your words.
Your words become your actions.
Your actions become your habits.
Your habits become your values.
Your values become your destiny.
Mahatma Gandhi
One of our Year 6 pupils discovered this song. She felt it summed up our inclusive school and it is now a firm favourite – take a look!
Individual Liberty
Children are given opportunities to make choices within a safe environment. They understand that their own choices can affect other people and learn to make choices that keep themselves and others safe.
Mutual Respect
Children learn respect for themselves and for others. They understand how to use respectful language and to show respect for adults and for each other in and out of lessons.
As a Church of England school, we actively promote respect for all, irrespective of religion, creed, colour, background, social standing, ability, gender, ethnicity or sexual orientation.
We teach children to look after each other, to use kind words and to think about each others' feelings, so that they can feel proud of themselves and proud of their school.
Our vision is for everyone to feel a respected, valued member of our school community, where we enjoy our own uniqueness and love our neighbours as ourselves.
We will encourage our pupils to be confident, independent, creative, respectful of difference and realise the impact of their decisions, empowering them to affect social change and be the best person that they can be.
Power. Respect. Independence. Determination. Eco-friendly.
Meet our School Councillors