If your child is starting school in September and you would like a look around to see what we have to offer, please contact the office for an appointment.
Please click on the Covid-19 icon for coronavirus advice and information, home learning and online links.
Our symbols of thankfulness and hope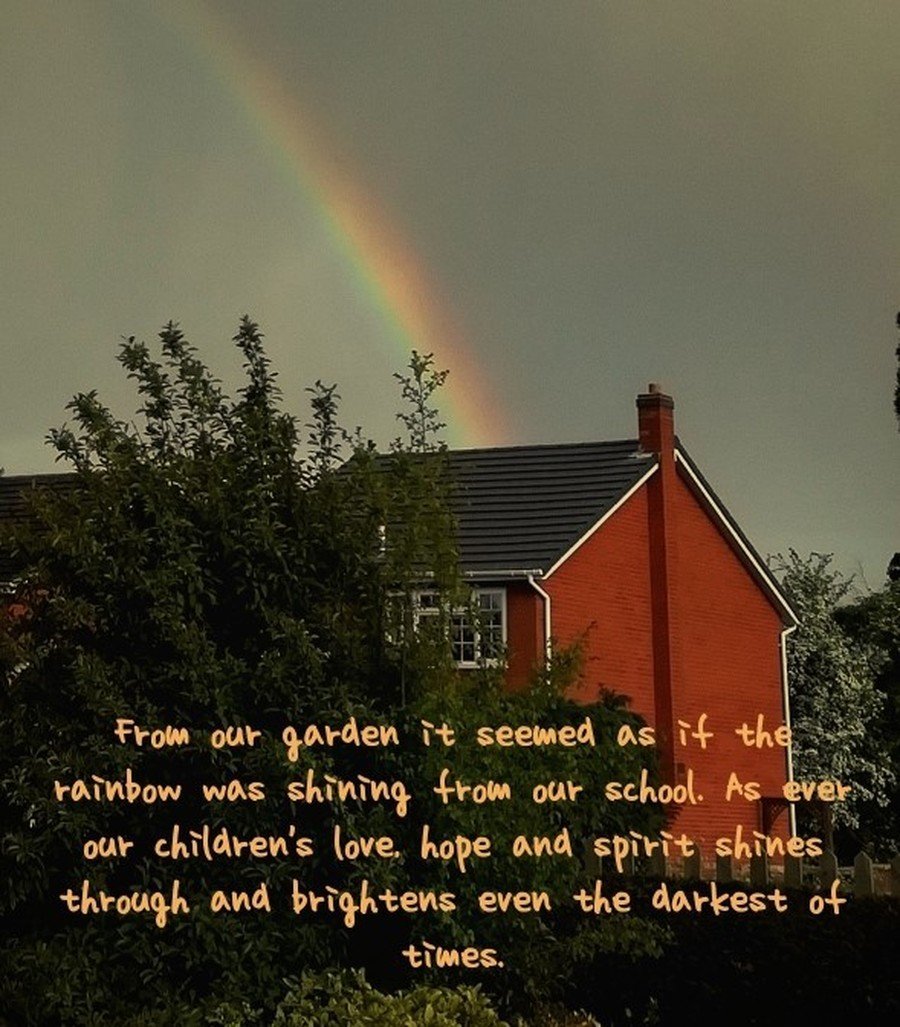 Welcome!
May I warmly welcome you to our school website.
Netherseal St.Peter's is a small Church of England primary school. We are very proud of our school in terms of its superb location, academic achievement and community spirit. We lie in the heart of the National Forest, very close to the town of Swadlincote, South Derbyshire and are extremely close to the borders of Leicestershire, Warwickshire and Staffordshire.
'I know the plans I have for you says the Lord, plans to give you hope and a future' (Jer.29:11)
We pride ourselves on our strong Christian ethos, based on the teaching of the church. As such, we have an unconditional acceptance for all children as they are, absolute aspiration for them to be the best that they can be and an unflinching commitment to make that a reality. Staff know and have time for each child as an individual and we care for every member of our community, providing them with the tools, values and skills to navigate our ever-changing world.
Children and families of any faith or of no faith are equally welcome in our school.
We would love you to visit us to see for yourself! Please contact the office to arrange an appointment.
Melanie Machell
Headteacher
Our vision is for everyone to feel a respected, valued member of our school community, where we enjoy our own uniqueness and love our neighbours as ourselves.
We will encourage our pupils to be confident, independent, creative, respectful of difference and realise the impact of their decisions, empowering them to affect social change and be the best person that they can be.
Power
Respect
Independence
Determination
Eco-friendly
Meet our school councillors
Our Aims:
At Netherseal St. Peter's every child matters, and as such we have high expectations of all members of our school community. We are committed to raising standards and enhancing children's learning by providing a calm, safe, stimulating and challenging environment.
We work together to develop a strong personal sense of morality where pupils make decisions for the right reasons and have the knowledge and skills to make a difference to their own life and the lives of others.