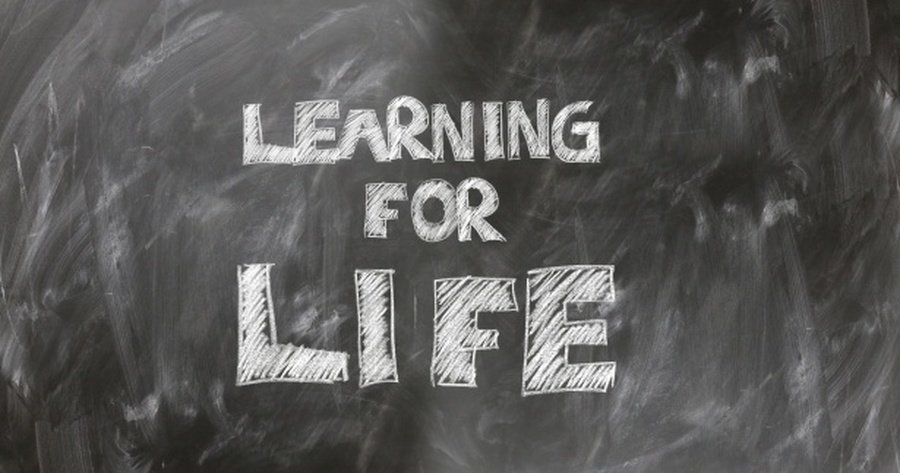 What is Learning for Life?
At Netherseal St.Peter's, we aim to have a positive impact on both academic and non-academic outcomes for all pupils. We recognise that a pupil's personal development plays a significant part in their ability to learn and achieve and therefore plan to develop the knowledge and skills necessary for social, emotional, mental and physical wellbeing in our children now and for their future - we teach these aspects of the curriculum as Learning for Life.
We work together to encourage a strong sense of morality where children make decisions for the right reasons and understand their actions have the power to affect others. We provide our pupils with regular opportunities to learn about their rights and responsibilities and support them to tackle many of the moral, social and cultural issues that are part of growing up in 21st century Britain.
An important part of Learning for Life is the ability to discuss and debate issues with clarity, and listen to other people's opinions, whilst understanding that although you may not agree with them you should recognise their point of view. To facilitate this, we use a common language of learning: "I support you...", "I challenge you...", "I'm taking a risk..."
Our children are encouraged to develop their sense of self-worth by playing a positive role in contributing to school life and the wider community.
The Christian and British values which underpin our school ethos implicitly contribute to Learning for Life. There are also opportunities through our termly global themes, planned across the curriculum, in particular RSHE, R.E, P.E and worship:
RSHE (Relationships, Social and Health Education) enables our children to become healthy, independent, aspirational and responsible members of a diverse and ever-changing society.
PE (Physical Education) encourages positive attitudes towards a healthy lifestyle, enabling pupils to make informed choices about health and physical activity throughout their lives.
RE (Religious Education) explores complex issues and enables pupils to acknowledge a growing diversity of faiths and beliefs, helping them to navigate the world and make their own informed decisions. Recognising plurality enables RE to contribute to BritishValues.
Worship: We believe that collective worship reflects and nurtures the ethos of the whole school, supporting and strengthening what we aim to do in every aspect of school life and all areas of the curriculum. In particular, school worship develops the feeling of belonging to a community which is essential for personal development and spiritual growth.
'I know the plans I have for you says the Lord, plans to give you hope and a future.' (Jer 29:11)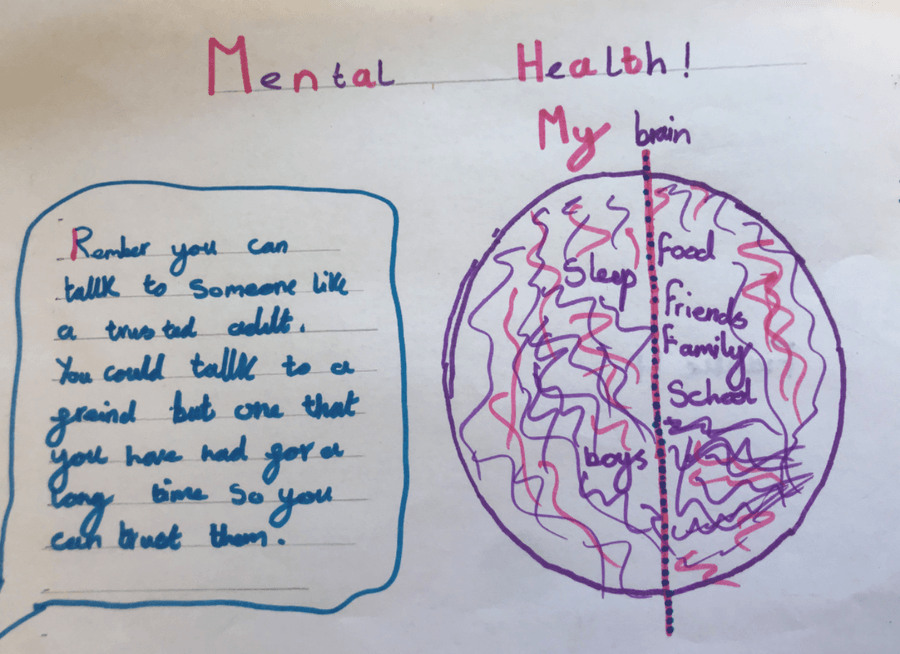 Mental health includes our emotional, psychological, and social well-being. It affects how we think, feel, and act. It also helps determine how we handle stress, relate to others, and make choices. Mental health is important at every stage of life, from childhood and adolescence through adulthood. (mentalhealth.gov)
Frankie produced a very thought-provoking poster during a lesson on keeping ourselves physically, emotionally and mentally safe, perfectly capturing the thoughts and confusion children might feel.