Year 6 Leavers
Year 6 Leavers
17 July 2020 (by admin)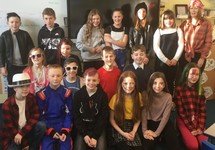 Today has been the last day for our Year 6 Leavers and it has been a pleasure to be their Headteacher. Each one of them has brought their own special flavour to our school and I would like to take this opportunity to wish them every success at their chosen secondary school.
I hope that they have fun, follow their dreams and ambitions, and grasp all of the new opportunities on the path ahead.
Good luck, go forward and make the world great - we will all miss you!