Jeans for Genes
Jeans for Genes
20 September 2019 (by admin)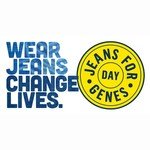 Thank you for supporting Jeans for Genes Day.
Half a million children in the UK are affected by a life-altering genetic order - that is 1 in 25.
We have raised over £60 which will go towards nursing care, equipment, activity weekends, support and counselling.
We feel proud that our school is helping to make a difference.